Louis N. Barbera, Esq.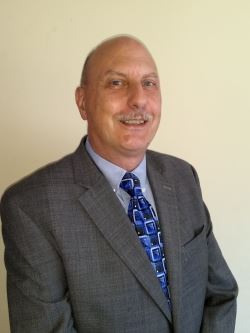 Louis N. Barbera, Esq., Attorney at Law and Of Counsel with the Firm, earned his J.D. from the Catholic University's Columbus School of Law in 1993 to accompany his Master's degree in Theology from the Seminary of the Immaculate Conception he had already earned in 1986. Subsequently, he went on to maintain a solo practice in New York City for a number of years. His areas of practice included Estates and Wills, Real Estate, Bankruptcies, General Contract Law, and some representation of professional athletes. During those years, Attorney Barbera was able to help many people negotiate the sometimes confusing legal processes associated with life-altering events, ranging from deaths in the family, to home purchases, to financial hardship.
Eventually, he decided to phase out his practice of law in favor of teaching Theology at a private high school. It was there that he developed and still teaches a course entitled "Ethics and Law" which explores the areas and cases where the concerns of Ethics sometimes stand in opposition to the rule of law. Louis also created and coaches the school's Mock Trial team, which allows the students to simulate the trial process where they play the roles of attorneys or witnesses. Many of the students coming through this program have gone on to successful legal careers of their own.
In addition to teaching, Louis has served as one of the Union Delegates for the faculty for over 10 years. In that capacity, he has participated in the negotiation of several contracts between the faculty and the school's administration. This position also demands that he stand up for the rights of individual teachers when the administration treats them unfairly.
In his spare time, Louis likes to participate in community theater productions, even appearing in an off-off-Broadway show some years ago. He is also a regional professional bowler and enjoys the competition and rigors that the professional tournaments provide.
Attorney Barbera is licensed to practice law in the state of New York.
*LICENSED TO PRACTICE LAW IN NEW YORK ONLY. NOT ADMITTED TO THE DISTRICT OF COLUMBIA BAR. DISTRICT OF COLUMBIA PRACTICE LIMITED TO PROVIDING LEGAL SERVICES TO MEMBERS OF THE PUBLIC SOLELY BEFORE A SPECIAL COURT, DEPARTMENT, OR AGENCY OF THE UNITED STATES.