Melissa Lolotai, Esq.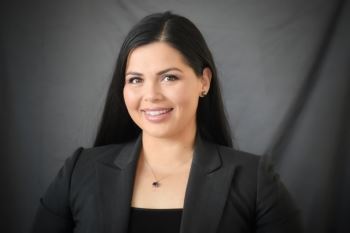 Melissa Lolotai, Esq., is a partner with The Law Firm of John P. Mahoney, Esq., Attorneys at Law, who specializes in federal employment law. Attorneys Lolotai's law practice includes all facets of federal employment law, including representation in Equal Employment Opportunities Commission (EEOC), Merit Systems Protection Board (MSPB), Title 38, Office of Special Counsel (whistleblower retaliation), administrative investigation, performance, and misconduct matters.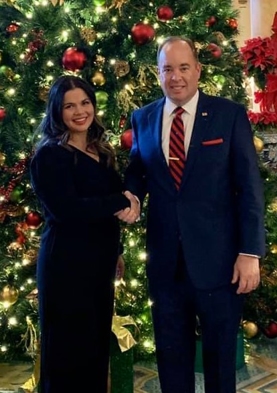 Prior to joining The Law Firm of John P. Mahoney, Esq., Attorneys at Law, Ms. Lolotai practiced federal employment law for the U.S. Department of Veterans Affairs (DVA) for over six years. Ms. Lolotai was a Senior Trial Attorneys, GS-15, with DVA's Office of the General Counsel (OGC) and was regarded as an expert in administrative investigations. Attorneys Lolotai has invaluable insight into the processes and cultures of federal agencies, which uniquely informs her current practice. She has worked closely with Directors and other decision-makers and has advised them with regard to misconduct, performance, and whistleblower retaliation issues. As a senior trial Attorneys, Ms. Lolotai handled DVA's most complex litigation across numerous states. She regularly provided training nationwide on the administrative investigation process and was a consultant for administrative investigation issues.
Ms. Lolotai has also practiced insurance defense law, specializing in the area of workers' compensation defense. Ms. Lolotai's trial experience began in this area, which gave her ample opportunity to develop her litigation skills as she represented clients in the administrative hearing process before the Hawaii State Department of Labor and Industrial Relations.
As one of two attorneys selected to clerk for the Honorable Corinne Watanabe of the Hawaii Intermediate Court of Appeals, following graduation from law school, Ms. Lolotai had the opportunity to work for the second highest court in the State of Hawaii. This elite position is one of the most highly coveted positions for new law school graduates and gives the clerks insight into and understanding of judicial determinations. As a clerk, Ms. Lolotai was commended for her superior legal research and writing skills.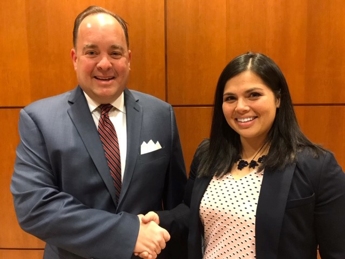 Ms. Lolotai graduated from the Washington University School of Law, which is ranked by U.S. News and World Report as the 18th best law school in the nation. While at Washington University, Ms. Lolotai was a primary editor for the Washington University Global Studies Law Review and was selected to participate in the Washington, D.C., law clinic, giving her an opportunity to work as a legal fellow on the U.S. Senate's Commerce Committee. Ms. Lolotai also received the CALI award, given to the student with the highest grade, in Constitutional Law. She received her bachelor's degree in International Political Economy from the University of Puget Sound.
Ms. Lolotai is admitted to the Hawaii state bar.
*LICENSED TO PRACTICE LAW IN HAWAII ONLY. NOT ADMITTED TO THE DISTRICT OF COLUMBIA BAR. DISTRICT OF COLUMBIA PRACTICE LIMITED TO PROVIDING LEGAL SERVICES TO MEMBERS OF THE PUBLIC SOLELY BEFORE A SPECIAL COURT, DEPARTMENT, OR AGENCY OF THE UNITED STATES.