Michael D. Mierau, Jr., Esq., Partner
As a partner with the law firm of Attorneys John P. Mahoney, Esq., Mike Mierau focuses his practice in federal sector employment law. He provides representation to federal employees through a wide range of employment matters, including Equal Employment Opportunity (EEO) claims of discrimination, misconduct, and performance-based adverse action appeals to the Merit Systems Protection Board (MSPB), administrative misconduct investigations, prohibited personnel practice complaints, and whistleblower retaliation claims.
With over twenty years of experience in the practice of law and nearly thirty years of service in the United States Army, he is intimately familiar with how the government works. Prior to joining the law firm of John P. Mahoney, Esq., Mike Mierau retired from the U.S. Army, where he served as a Colonel in the Judge Advocate General's Corps (JAG). His last duty assignment in the Army was as the Chief of the Army's Litigation Division, where he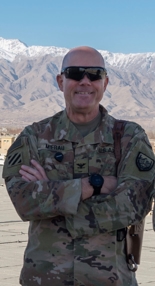 directed thirty lawyers and paralegals, and managed the legal strategy for the Army's most high-profile cases, to include federal sector employment law cases brought in federal courts. Earlier in his career, Mike served as a litigation Attorneys specializing in federal sector employment law cases and then as the senior litigation Attorneys for the Army's Litigation Division. He also served as an employment and labor Attorneys, where he appeared in hearings before the EEOC and MSPB on behalf of the federal government.
During his career with the Army, he served as the Staff Judge Advocate (chief legal officer) for a combat division. In this role, he directed approximately 120 legal personnel, to include all labor and employment matters on the installation, and he managed the legal aspects of hundreds of administrative investigations. He has also served as the Deputy Staff Judge Advocate (deputy chief legal officer) at a combat division and at a regional Army command where he handled federal sector employment matters and administrative investigations. He has served tours in both Iraq and Afghanistan.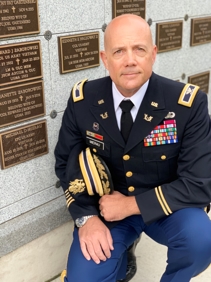 When he was not in active service to the Army, Attorneys Mierau spent time as an associate at two different large law firms in Cleveland, Ohio: Calfee, Halter & Griswold, LLP, where he practiced employment law; and Baker & Hostetler, LLP, where he practiced employment discrimination litigation. Attorneys Mierau has also taught employment discrimination law as an adjunct professor at the University of Akron School of Law.
Mike Mierau received his law degree magna cum laude at the Cleveland-Marshall College of Law in 1998, where he served on the Moot Court Board of Governors and the Law Review. He holds a Master of Arts in Strategic Studies from the U.S. Army War College, a Master of Laws in Military Law from the U.S. Army Judge Advocate General's School, and a Bachelor of Arts in Political Science from the University of Akron. He is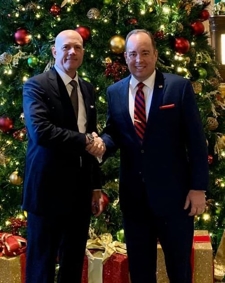 licensed to practice law in the State of Ohio, and he is admitted to practice before various federal courts to include the U.S. Supreme Court.
*LICENSED TO PRACTICE LAW IN OHIO ONLY. NOT ADMITTED TO THE DISTRICT OF COLUMBIA BAR. DISTRICT OF COLUMBIA PRACTICE LIMITED TO PROVIDING LEGAL SERVICES TO MEMBERS OF THE PUBLIC SOLELY BEFORE A SPECIAL COURT, DEPARTMENT, OR AGENCY OF THE UNITED STATES.
** The appearance of visual information of Michael Mierau during his service to the military does not imply or constitute DOD endorsement.