Sterling DeRamus, Esq.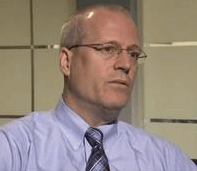 Sterling DeRamus, Esq., Attorneys at Law, and Of Counsel to the Firm, has practiced law for over twenty-four years as a litigator in various settings, including both Federal and State Courts, as well as administrative agencies of the Federal Government, including the EEOC, MSPB, OSC, Security Clearance Hearings, and others. He is intimately familiar with how the Federal Government works and has dedicated his practice to offering innovative solutions tailored to our clients' needs. He has tried numerous cases in front of the EEOC, MSPB, as
well as in Federal and State Court Jury trials. He has been lead counsel in several complicated employment law class action lawsuits, particularly involving employee retirement fraud. In the last several years, his work in class action cases has netted over $3 million for employees in various cases. Mr. DeRamus has an AV rating from Martindale Hubble, signifying the highest level of professional achievement and ethical practices.
In 2007, after over 15 years of practice, Sterling gave up his firm to return to Active Military Duty and serve the nation in Afghanistan. What was supposed to be a six-month deployment stretched into four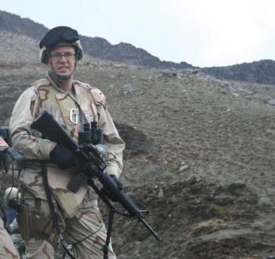 years on Active Duty, including two tours in Afghanistan, and tours with the Central Command and NATO Headquarters. He retired in 2013 as a Navy Captain, after 30 years of active and reserve service.
After his last deployment to Afghanistan, Mr. DeRamus returned to private law practice, working for a Washington DC law firm (with Mr. Mahoney) that focused primarily on representing Federal Government employees in a variety of areas, including EEO, MSPB, Security Clearances, and in front of the Office of Special Counsel. Since leaving that firm, he has continued working in those fields until he recently began working with Mr. Mahoney again.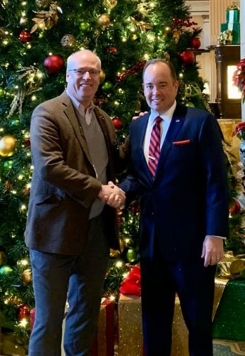 During his off-time, Sterling is an avid amateur astronomer (presently he is President of the Birmingham, Alabama Astronomical Society), and a mountain biker. On weekends, he can regularly be found in various mountains throughout the country with his telescope and mountain bike. Sterling is licensed to practice law in Alabama.
*LICENSED TO PRACTICE LAW IN ALABAMA ONLY. NOT ADMITTED TO THE DISTRICT OF COLUMBIA BAR. DISTRICT OF COLUMBIA PRACTICE LIMITED TO PROVIDING LEGAL SERVICES TO MEMBERS OF THE PUBLIC SOLELY BEFORE A SPECIAL COURT, DEPARTMENT, OR AGENCY OF THE UNITED STATES.